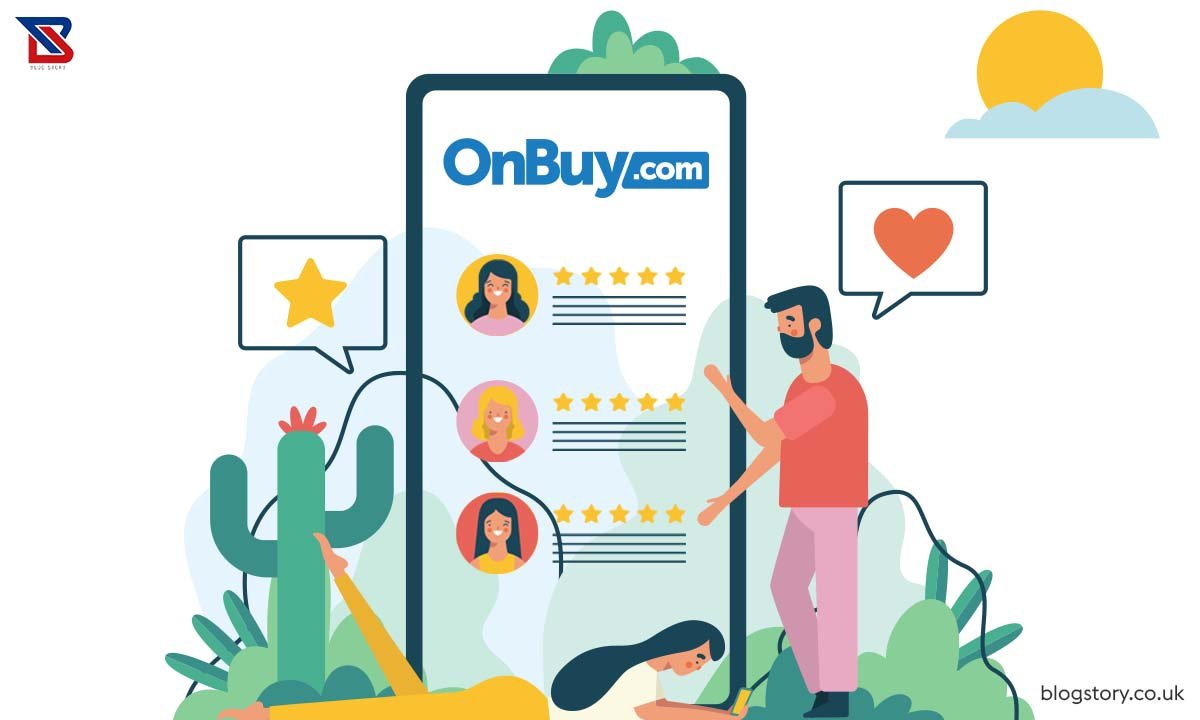 5 mins read
Onbuy Reviews: Is It Legitimate Or A Scam?
Onbuy reviews!
Are you fed up with the hustle and bustle of eBay and seeking a fresh, engaging online marketplace to buy and sell?
If so, you've likely come across OnBuy.
But is OnBuy the real deal, and should you consider making the switch from eBay?
In the vast world of e-commerce, making the right choice can be daunting.
Do you stick with eBay, the giant with millions of users and high prices?
Or opt for a smaller player like Facebook Marketplace, which offers a broader reach?
Enter OnBuy, a fascinating alternative that combines the best of both worlds.
What is OnBuy?
OnBuy, a UK-based online marketplace, can be likened to eBay in many ways.
However, it does away with auctions and sets fixed prices.
Launched in Dorset in 2016, OnBuy connects sellers and buyers while charging a nominal fee.
This platform boasts over 35 million products and a thriving community of 7 million buyers.
The Legitimacy of OnBuy
Is OnBuy trustworthy?
The mechanics here are reminiscent of eBay's earlier days.
You, as a buyer, make your payment through PayPal.
If any issues arise, you'll initially contact the seller directly.
If that doesn't resolve the problem, OnBuy offers guidance, or you can turn to PayPal for assistance.
Notably, OnBuy has some major brands in its seller list, including AO, American Golf, HP, and Unilever, lending credibility to its marketplace.
Evaluating Sellers
Since OnBuy hosts multiple sellers, it's essential to know if you're dealing with a genuine one.
The platform employs a rating system, allowing buyers to provide feedback on sellers.
Ratings are on a scale of 5, and you can even include a brief summary of your experience.
Unpacking the Fees
For buyers, OnBuy is a fee-free zone.
Sellers, on the other hand, can list items for free, but a fee ranging from 5% to 9% applies upon successful sales.
Additionally, sellers must share a slice of their profits with PayPal, which amounts to roughly 1.9% to 2.9%, along with a 30-pence fee.
Comparatively, this is often cheaper than eBay, which can charge sellers up to 12.8%.
However, sellers should be ready to commit to one of OnBuy's account packages, priced between £19 and £39 per month, plus VAT.
Navigating The Downsides
OnBuy might not be the ideal choice for individual sellers due to the monthly subscription fee.
To make it worthwhile, you'd need to sell a considerable number of items.
Additionally, buying from OnBuy is straightforward until issues arise.
The platform explicitly states that "the transaction is between yourself and the seller – OnBuy simply facilitates it."
In case of disputes, you may seek assistance from OnBuy, but you might end up needing to involve PayPal, which can be a hit-or-miss experience.
OnBuy Reviews
Before making a decision, it's essential to consider OnBuy reviews.
On Trustpilot, OnBuy boasts an impressive 4.6 out of 5 ratings from over 50,000 reviewers.
Happy users commend the competitive prices and user-friendly interface.
However, there are complaints from those who never received their purchases or faced difficulties when returning faulty items.
Is OnBuy Worth It?
The ultimate question: Should you give OnBuy a go?
If you find a great deal on the platform, there's no reason to hesitate.
However, OnBuy isn't a guaranteed smooth sailing experience.
Dealing with individual sellers or small businesses may not always deliver exceptional service.
Keep in mind that issues can surface on any online marketplace, including OnBuy.
Thankfully, most problems can be resolved amicably through PayPal.
If your intention is to occasionally sell items, the subscription fee might make OnBuy a less attractive alternative to eBay.
May You Like Also: WorldRemit: Fast, Fun, and Affordable Adventure in Sending Money
Conclusion
OnBuy presents a compelling alternative to established online marketplaces, offering a diverse range of products, competitive pricing, and a growing user base.
While it may not be perfect and has its own set of challenges, OnBuy can be a valuable addition to your online shopping and selling toolkit.
With the right approach and an awareness of the potential pitfalls, you can tap into the unique advantages OnBuy offers and enjoy a satisfying e-commerce experience.
So, whether you're a seasoned online shopper or a budding seller, OnBuy is certainly worth considering for your next marketplace adventure.
Don't forget to check OnBuy reviews for a more comprehensive understanding of this platform's performance in the UK.
You May Like Also: