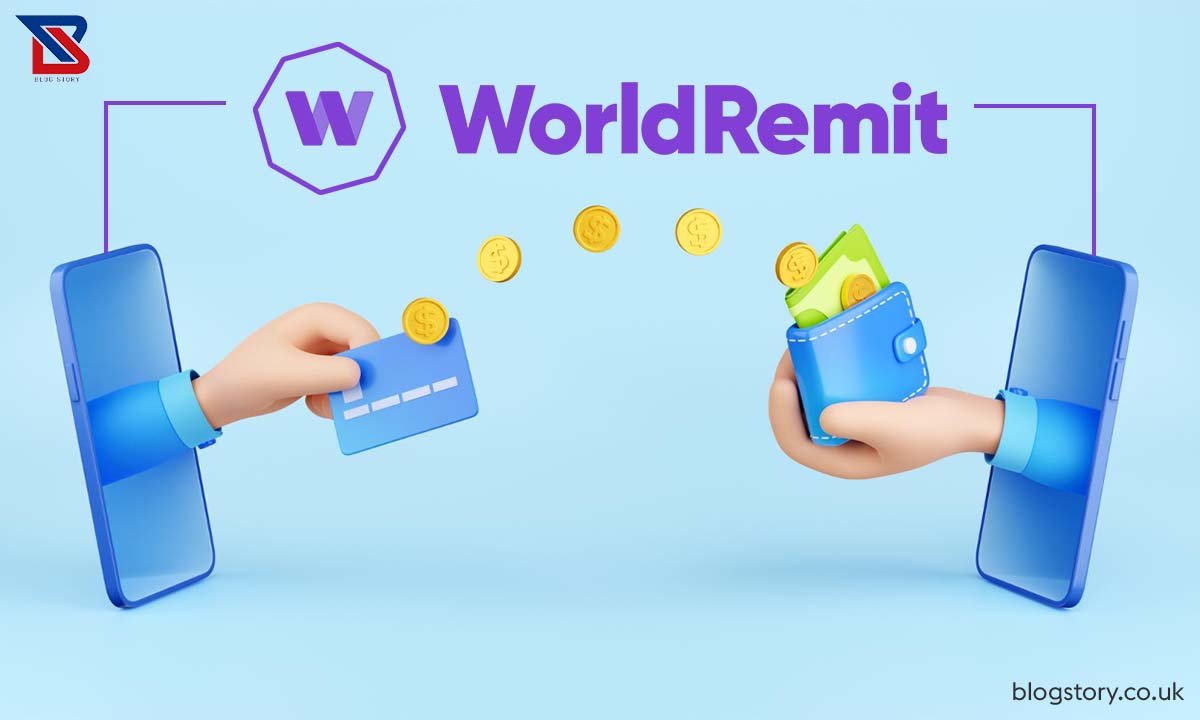 8 mins read
WorldRemit: Fast, Fun, and Affordable Adventure in Sending Money
Once upon a time, in the land of digital remittances, a brilliant trio named Ismail Ahmed, Catherine Wines, and Richard Igoe joined forces to create something extraordinary. And so, in 2010, the tale of WorldRemit began.
Ahmed's Lightbulb Moment
Our story begins with Ismail Ahmed, who found himself facing a challenge while studying in the UK.
He needed to send money back home to his family in Africa.
However, the traditional banks turned this simple task into a never-ending saga of paperwork, endless queues, and hefty fees.
Frustrated, Ahmed dreamed of a solution that would make international money transfers hassle-free and cost-effective.
WorldRemit: The Birth of a Revolution
In 2010, Ahmed's vision came to life when WorldRemit UK was founded.
The company's mission was clear: to take on the giants of the banking world and provide a low-cost, convenient way to send money globally.
With just a computer or a mobile device, anyone could become a modern-day wizard, effortlessly sending money across borders.
A Global Odyssey
WorldRemit doesn't just talk the talk; it walks the walk.
The company offers its services to people in 150 countries, connecting them to 145+ receiving destinations across the Americas, Asia, Australia, Africa, and Europe.
It's the ultimate magic trick that brings loved ones closer.
The WorldRemit Experience
Once upon a click, the adventure begins. Sending money with WorldRemit is as easy as waving a wand. Here's how it works:
Choose Your Starting Point
First, you choose your country or region. The world is your oyster, with hundreds of destinations to pick from.
Pick Your Path
Next, select the type of service you need. Whether it's a cash pickup, airtime, or a bank transfer, WorldRemit has your back.
With airtime top-ups, you can even send mobile phone credit to your loved ones.
Make the Magic Happen
Enter the recipient's details, and let the magic happen.
The fees and exchange rates are crystal clear from the start, so no unexpected surprises will pop up.
Once the transaction is complete, both you and the recipient will receive SMS and email notifications.
The Cost of the Adventure
The price of this magical adventure depends on your chosen method.
When using a debit card, you'll find no hidden charges.
The exchange rates offered by WorldRemit are competitive, making it a far better deal than high street banks.
The Need for Speed
WorldRemit's delivery times vary based on the chosen path:
Home Delivery: 24 hours to 7 days, depending on the location.
Mobile Money Transfers: Available instantly.
Airtime Top-Ups: Instant or near-instant.
Cash Pickups: Funds are ready instantly.
Bank Transfers: Timing depends on the specific bank and other factors.
As a responsible wizard, WorldRemit always provides the expected delivery time upfront.
Safe and Sound
Security is paramount in our story.
WorldRemit is fully licensed and regulated in the UK under the watchful eye of the FCA.
The website is locked up tight with SSL encryption, and transactions are protected by stringent ID verification and firewalls.
The Land of Receiving Options
Every adventure has a destination, and WorldRemit offers many. Whether you want cash pickup, bank transfer, mobile money, airtime top-up, or even door-to-door delivery, WorldRemit has it covered.
The choice depends on where you're sending money and where it's going.
Choosing Your Payment Path
As the sender, you have an array of payment options to fund your adventure:
Card (debit, credit, and prepaid).

Bank Transfer.

Poli.

Interac.

iDEAL.

ACH.

Sofort.

Android Pay.

Apple Pay.

Trustly.
The options available to you depend on where you're sending from, as the adventure may have different starting points.
Joining The Adventure
WorldRemit welcomes travelers from over 50 countries, including South Africa, the United States, Japan, and the United Kingdom, just to name a few.
Unveiling The Map: Where Can You Send Money?
With WorldRemit, you can send money online to 140+ countries across the globe.
The adventure awaits in Africa, the Americas, Asia, Australia-New Zealand, Europe, and the Middle East.
The Quest For Verification
As a responsible guardian of the magic, WorldRemit follows the laws of the land.
The KYC (Know Your Customer) process involves identity verification, usually achieved through government-issued ID.
Most of the time, this is done online in an "eKYC" manner, saving you from the paperwork ordeal.
Worldremit Login
Performing a WorldRemit login is quite straightforward. Here's a step-by-step guide to help you access your WorldRemit account:
On a Computer:
Open your preferred web browser.

Go to the WorldRemit website by typing "www.worldremit.com" into your browser's address bar and pressing "Enter."

On the WorldRemit homepage, look for the "Login" or "Sign In" button. It's typically located in the top right corner of the page.

Click on the "Login" or "Sign In" button.

You will be redirected to the login page. Here, you'll need to enter your registered email address and your WorldRemit password.

After entering your login credentials, click on the "Login" button.

If your email and password are correct, you will be logged into your WorldRemit account.
On a Mobile Device (Using the WorldRemit App)
Ensure you have the WorldRemit mobile app installed on your iOS or Android device. You can download the app from the App Store (for iOS) or Google Play Store (for Android).

Open the WorldRemit app by tapping its icon on your mobile device.

On the app's home screen, you should see a "Login" or "Sign In" button. Tap this button.

You'll be taken to the login page. Enter your registered email address and password in the provided fields.

After entering your login details, tap the "Login" button.
If your email and password are correct, you will be logged into your WorldRemit account within the app.
Remember to keep your login credentials (email and password) secure and confidential to protect your account. If you forget your password, there should be an option on the login page to reset it or recover your account.
That's it!
You've successfully performed a WorldRemit login and can now use the platform to send money and manage your account.
What's Worldremit Contact Number UK?
Worldremit contact number is +1 855 383 7579 as per their website.
You also can write them to the following address: WorldRemit Corp. 600 17th Street, Suite 200S, Denver CO 80202.
May You Like Also: Sage Payslips: Revolutionizing Payroll Management For Businesses
The Grand Finale: A Money Transfer Adventure For All
WorldRemit is more than just a company; it's an enchanting adventure that empowers people to connect with their loved ones across borders.
With its low costs, user-friendly approach, and rapid transactions, it's no wonder that over 3,000,000 people have joined this magical journey.
With a 5-star rating on TrustPilot and 85% of reviewers giving it an excellent rating, the word on the street is that WorldRemit is the real deal.
So, if you seek a money transfer adventure that's simple, safe, and reliable, join the WorldRemit journey.
It's a tale of modern magic that's changing lives, one transaction at a time.
You May Like Also: