8 mins read
Madri Excepcional: The Soul of Madrid in a British Lager
What is Madri?
Picture this: It's a warm summer day, and you're craving a refreshingly crisp beer to quench your thirst.
As you stroll past a lively pub, the vibrant red umbrellas and distinctive Madri Excepcional-branded dividers catch your eye.
Curiosity piqued, you make your way inside, ordering a pint of this intriguing brew.
Welcome to the world of Madri Excepcional, where Madrid's soul meets British brewing excellence.
The Birth of Madri Excepcional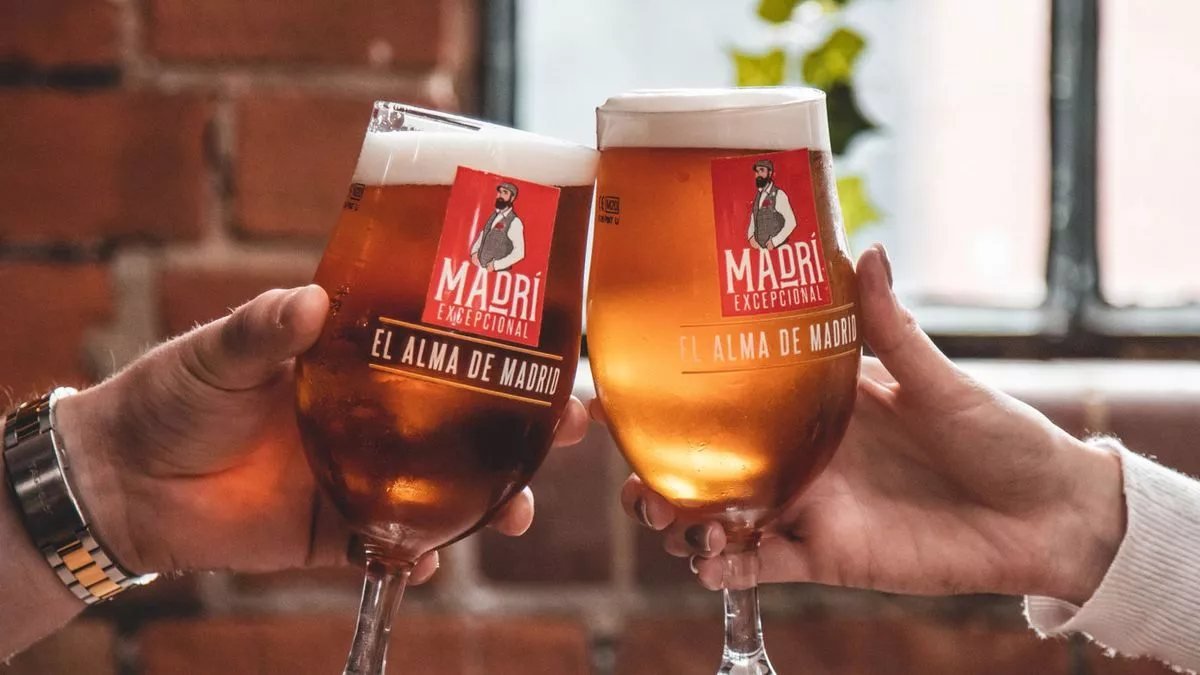 Madri Excepcional, affectionately known as Madri beer, is no ordinary lager.
It's the result of a delightful collaboration between Coors, a globally recognized beer brand, and the esteemed Spanish brewery, La Sagra.
But here's the twist: this Spanish-inspired gem is brewed right in the heart of British brewing tradition, in the historic town of Tadcaster.
It's the beer equivalent of a perfect fusion dish, seamlessly blending the rich heritage of Madrid with British craftsmanship.
The Essence of Madri Excepcional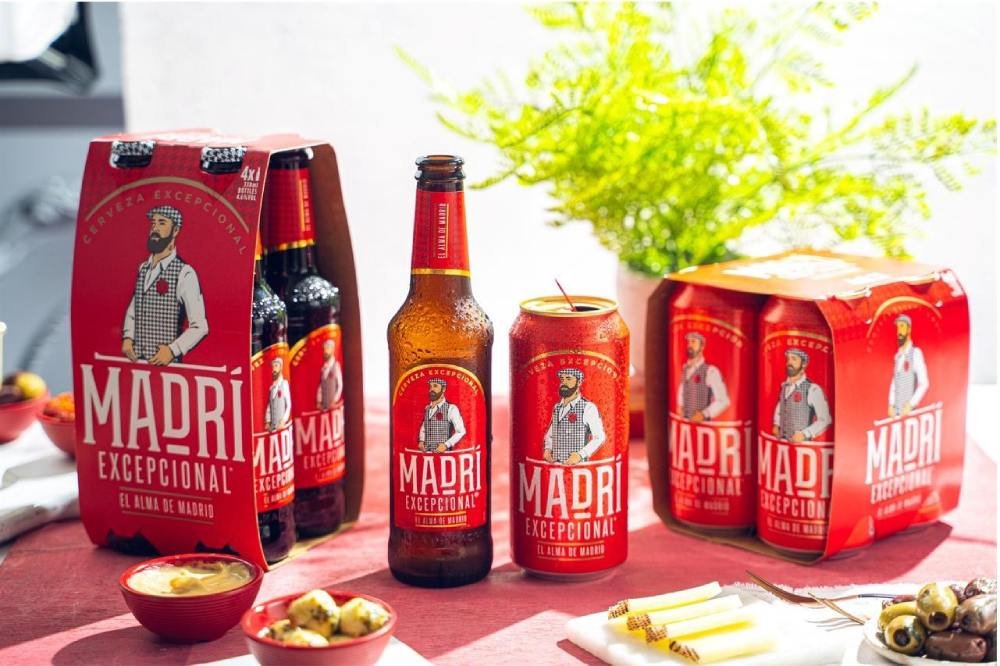 Now, let's get to the good stuff – the taste. Madri Excepcional is a lager that knows how to make an entrance.
As you pop open a can, an enticing aroma wafts through the air, setting the stage for a memorable experience.
It's like a breath of fresh air, with that classic crispness you'd expect from a lager.
With a moderate 4.6% ABV (alcohol by volume of Madri percentage), It Excepcional strikes the perfect balance.
It's not too weak, nor too strong – just right for easy sipping.
This is what they call a premium lager, and believe me, it lives up to the name.
Having had the pleasure of indulging in Madri Lager on numerous occasions, I can attest to its versatility.
Whether you're sipping it solo, or pairing it with a juicy burger, it's a fantastic companion.
The flavor is robust enough to tantalize your taste buds but never overpowering, unlike some of the stronger brews that can leave you feeling like you've been hit by a beer truck.
Imagine it alongside other iconic lagers like Peroni, Moretti, San Miguel, and Estrella Damm – that's the league Madri Excepcional belongs to.
Each sip is like a mini-vacation to the bustling streets of Madrid, without ever leaving your favorite pub.
Pouring Perfection: Madri Excepcional in Madri Glasses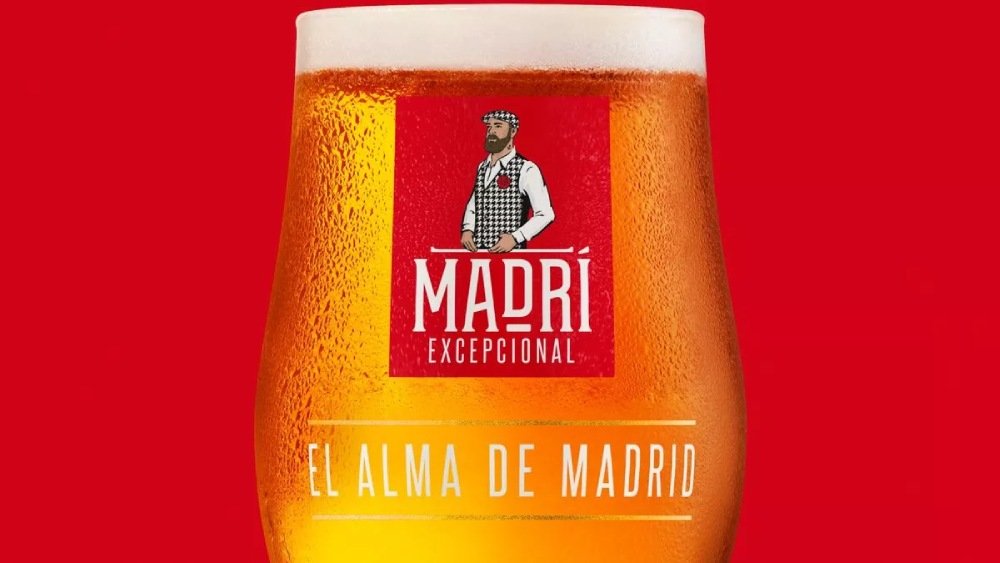 Now, let's talk about aesthetics. Madri Excepcional takes pride in its presentation.
Pouring it into a glass is an absolute breeze. From a 440ml can, it glides out effortlessly, creating a generous head without getting too frothy.
That's a game-changer for those who appreciate the art of pouring a lager to perfection.
The Visual Identity: A Nod To Madrid
Before we dive deeper, let's take a moment to appreciate the visual allure of It Excepcional.
The packaging design is nothing short of captivating. You can't miss the iconic chulapo man – sporting a traditional cap and a houndstooth waistcoat – gracing the label.
It's a charming nod to the Moretti branding and an homage to Madrid's vibrant culture.
But here's the delightful twist: It Excepcional revels in its Spanish heritage while being brewed in Tadcaster, England.
This paradox creates a delightful marketing narrative that sets it apart in the world of premium lagers.
It's like finding a taste of Madrid in the heart of British beer country.
The Rise To Fame: Social Media Magic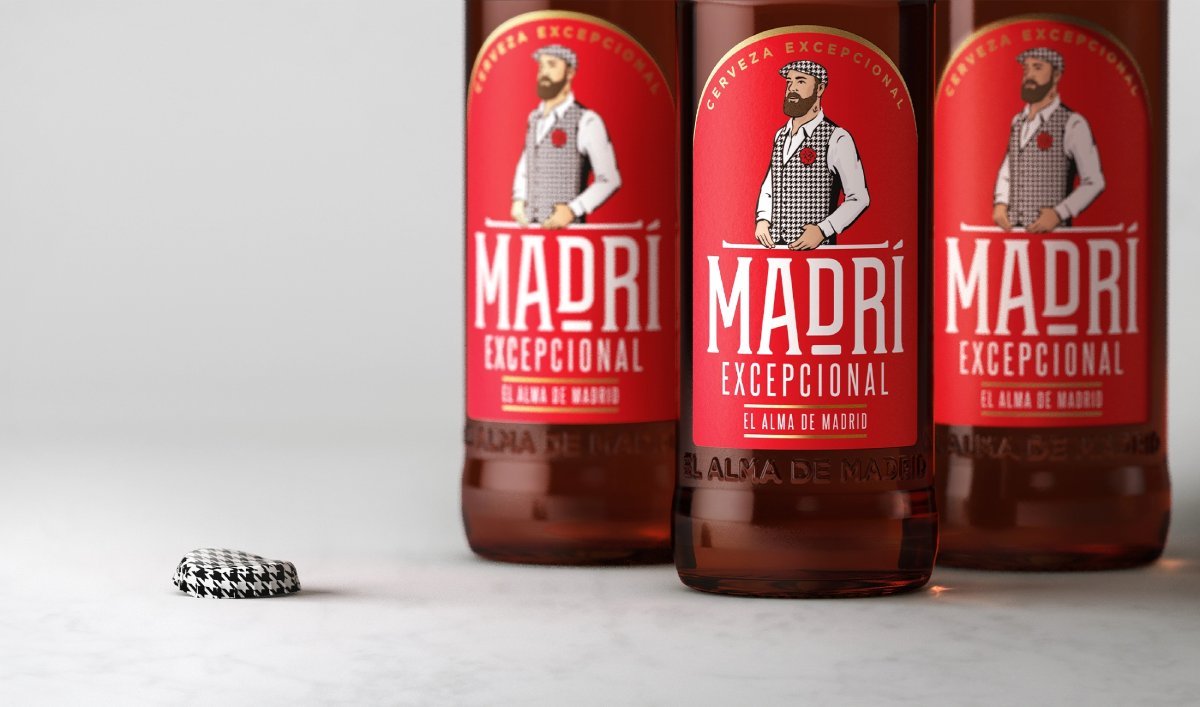 Now, let's talk about the whirlwind success story of It Excepcional.
How did this brew go from a newcomer in 2020 to one of the top 10 best-selling lagers in the UK by 2022? The answer lies in the magic of social media marketing.
Picture this: Bars across the United Kingdom and Ireland proudly display Madri-branded umbrellas and dividers outside their establishments. It's like a beacon for beer lovers.
These eye-catching promotions created a buzz that rippled across social media platforms. It was as if the spirit of Madrid had descended upon the British Isles.
By harnessing the power of social media, It Excepcional transformed from an underdog to a heavyweight in the world of lagers.
The combination of a stellar product and strategic marketing turned this Spanish-inspired British lager into a household name.
Madri Beer Offers  That Will Make You Cheer
Last but not least, let's talk about Madri beer offers.
As this exceptional lager continues to soar in popularity, you'll find it featured in various promotions and deals.
Keep an eye out for special offers at your local pubs and liquor stores.
It's your chance to stock up on the soul of Madrid at an even more exceptional price.
Discover More: Business Rates Demystified: Your Comprehensive Guide
FAQs (Frequently Asked Questions)
Now, I will answer some of the most common questions that you might also want to know when you are searching about Madri:
Q1: Where Is Madri Brewed?
If you've been wondering about the birthplace of Madri Excepcional, we've got the inside scoop.
While the traditional Madri beers, including the pilsner, are lovingly brewed in Toledo, Spain, It Excepcional takes a detour.
It's brewed with precision and passion in Tadcaster, England – a town with a rich brewing heritage.
Q2: How Many Calories Are In A Pint Of Madri?
100Ml of Madri contains around 36 calories.
Q3: What Percentage Is Madri?
It exceptionally represents an exceptional partnership between the craftsmen at La Sagra and Molson Coors, embodying the distinctive flavors of a contemporary European lager.
Brimming with rich taste and aromatic nuances, boasting a gentle golden hue, and clocking in at 4.6% ABV, It Excepcional exudes a crisp, immaculate, and invigorating profile, culminating in a brief yet satisfying bitter note.
Q4: Who Owns Madri?
Molson Coors, the renowned company responsible for Carling, Coors Light, Pravha, and Blue Moon, joined forces with La Sagra Brewery, a Spanish craft brewery acquired by Coors in 2017, to bring this brew to life.
Q5: Is Madri Vegan?
No, it is not vegan. During the filtration process isinglass is used.
Q6: Who Makes Madri?
Molson Coors is the name behind Madri.
Q7: How Many Units Are In A Pint Of Madri?
The alcohol volume is 4.6 and the unit is 3.
May You Like Also: Part Time Jobs Birmingham: Top Opportunities Guide
Conclusion
In the world of lagers, Madri Excepcional is a shining star.
It seamlessly combines Madrid's soul with British brewing expertise, resulting in a beer that's as delightful as it is unique.
So, the next time you're on the hunt for a lager that transports you to the lively streets of Madrid, without leaving the comfort of your local pub, reach for a Madri Excepcional.
Whether you're enjoying it with friends, raising a toast to the real Madri, or simply savoring it on your own, this exceptional beer promises an unforgettable taste adventure.
Cheers to Madri Excepcional – the soul of Madrid in every sip!
You May Like Also: