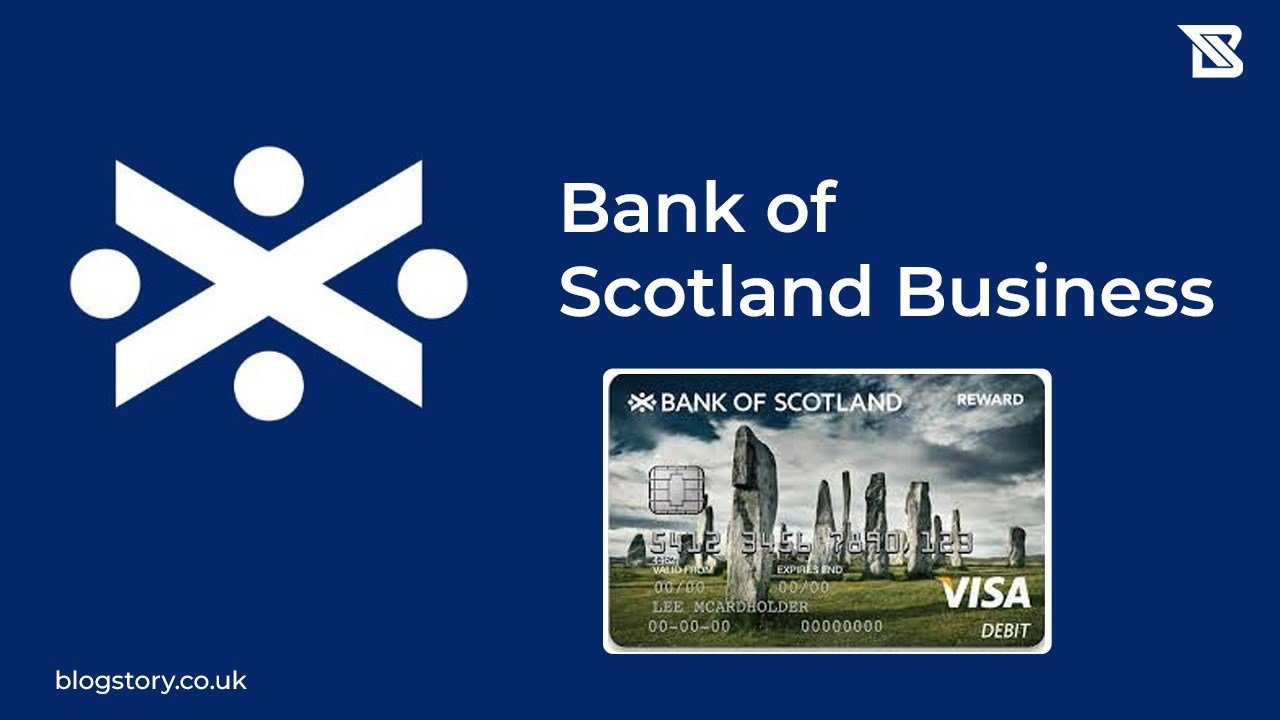 8 mins read
Bank of Scotland Business Account: All You Need To Know
Bank of Scotland business account!
In the ever-evolving landscape of business, finding the right financial partner can be the cornerstone of your success.
Enter the Bank of Scotland Business, a stalwart institution that has been propelling businesses toward their aspirations for decades. With a rich tapestry of features, benefits, and digital solutions, this institution stands as a guiding light for entrepreneurs and enterprises alike.
Exploring The Bank of Scotland
Founded in 1695, the Bank of Scotland has etched its legacy into the financial bedrock of Scotland and beyond.
A member of the esteemed Lloyds Banking Group, the bank has unfurled its wings to encompass both personal and business banking realms, offering tailored services that cater to a diverse array of needs.
Bank of Scotland Business Account: What is It?
Discovering Business Excellence: Bank of Scotland offers tailored business banking solutions for all sizes – small, medium, and large enterprises.
With business and treasurers' accounts, mobile and Internet banking, and global resources, your financial journey finds the perfect partner.
Accounts For Every Need: Whether you're starting small or expanding big, Bank of Scotland's account options match your goals.
Digital Convenience: Manage your finances anywhere, anytime with mobile and Internet banking, keeping you in control.
Global Reach: Navigate international waters confidently with the Bank of Scotland's expertise in cross-border transactions.
Seamless Beginnings: New or existing, applying for a business account is simple. Small businesses also enjoy free day-to-day banking during a limited transition period.
Features of The Bank of Scotland Business
Now, check out the features of the Bank of Scotland Business Account
Fresh Current Account: Bank of Scotland introduces a new current account, extending up to 12 months of free day-to-day banking for those making the switch.
Seamless Switching: With Bank of Scotland, you're ensured a swift transition – your account will be switched within just seven working days.
Mobile and Online Convenience: Free access to your business bank account is granted through both the app and computer, putting control at your fingertips.
Business Know-How: A dedicated resource center equips you with essential knowledge, from startup guidance and tax management to fraud prevention and industry insights.
Global Trade Portal: Step onto the international stage confidently – Bank of Scotland business clients enjoy free access to the global trade portal.
Insurance Shield: Safeguard your business with optional insurance, facilitated through broker Arthur J Gallagher. Benefit from a two-year fixed premium with select insurers.
In the realm of Bank of Scotland Business Banking, features are designed not only to streamline your operations but to empower your growth.
From seamless account transitions to digital banking prowess, valuable resources, and global access, the bank stands as a partner in your business journey.
Find Out More About: How Much is a Shilling Worth Today in The UK?
Pros and Cons: Navigating The Terrain
Let's check out the advantages and disadvantages of the Bank of Scotland Business.
Pros:
Legacy and Stability: With a history dating back centuries, the Bank of Scotland brings a sense of stability and trust that few institutions can match.
Diverse Offerings: From startups to established conglomerates, the bank's tailored services cater to businesses at every stage of their journey.
Digital Convenience: The Internet banking interface empowers businesses with real-time insights and actions, reducing the administrative burden.
Cons:
Complexity: The extensive range of services can be overwhelming, particularly for smaller businesses with simpler needs.
Limited Accessibility: While the bank's roots are deep in Scotland, its physical presence might be limited in other regions, potentially posing challenges for businesses operating outside these areas.
Read More on This Topic: How To Find Perfect Sarees in The UK: Our Top Picks For You
Bank of Scotland Business Login and Bank of Scotland Business Internet Banking
The heart of modern banking lies in digital convenience. Bank of Scotland Business recognizes this paradigm shift and offers an intuitive Internet banking platform.
By logging in securely, businesses can gain access to a plethora of features:
Account Management: Monitor balances, transactions, and statements in real time.
Payment Initiation: Initiate transfers, pay bills, and manage direct debits with just a few clicks.
Business Insights: Access analytical tools that provide insights into your business's financial health.
Security: Rigorous security measures ensure that your financial data remains safe from cyber threats.
You Might Like Also: Smyths Toys Superstore Success Story: Everything You Need To Know
Bank of Scotland's Global Business Banking Solutions
Beyond conventional business accounts, the Bank of Scotland extends its reach to international terrain, catering to enterprises venturing into overseas trade.
These specialized services encompass international payments, the establishment of commercial foreign currency accounts, and the facilitation of importing and exporting operations.
Unlocking Opportunities: For existing Bank of Scotland patrons, the International Trade Portal becomes an invaluable resource, offering insights and education on navigating international business landscapes.
For those yet to embark, a complimentary 90-day trial is on offer to kickstart their journey into the global marketplace.
Read Also: Steel Detailing Jeemon VG: Everything You Need To Know About The Revolution
The Verdict: A Glimpse into Excellence
Bank of Scotland Business stands as a beacon of financial partnership, offering a wide array of services that cater to the multifaceted needs of modern businesses.
While its historical legacy and digital prowess are commendable, potential clients should weigh the complexity of services against their own requirements.
For businesses seeking stability, tailored solutions, and a seamless digital experience, Bank of Scotland Business might just be the compass that guides them to financial success.
Read More: Hürrilet: Calm Your Nerves With This Traditional Turkish Tea
Eligibility Criteria
Eligibility criteria for opening a startup or small business current account with the Bank of Scotland include:
You must be a sole trader, partner, or director of a limited company.

Your age should be at least 18 years.

Your estimated annual turnover should be below £3 million.

You should not hold an existing Bank of Scotland account for this business.
It's important to note that eligibility criteria might vary for other account types offered by Bank of Scotland, such as accounts for larger businesses or charities.
For comprehensive information, you can visit the Bank of Scotland website or directly get in touch with the bank.
May You Like Also: Çeviit: Bridging Gaps, Unleashing Communication's Future
To Conclude
In conclusion, Bank of Scotland Business weaves a narrative of financial empowerment and partnership.
From its roots in history to its branches in digital innovation, this institution has earned its place as a trusted ally in the business journey.
As you contemplate the financial future of your enterprise, remember that a partner like Bank of Scotland Business could be the wind beneath your wings, propelling you toward your entrepreneurial dreams.
You May Like Also: