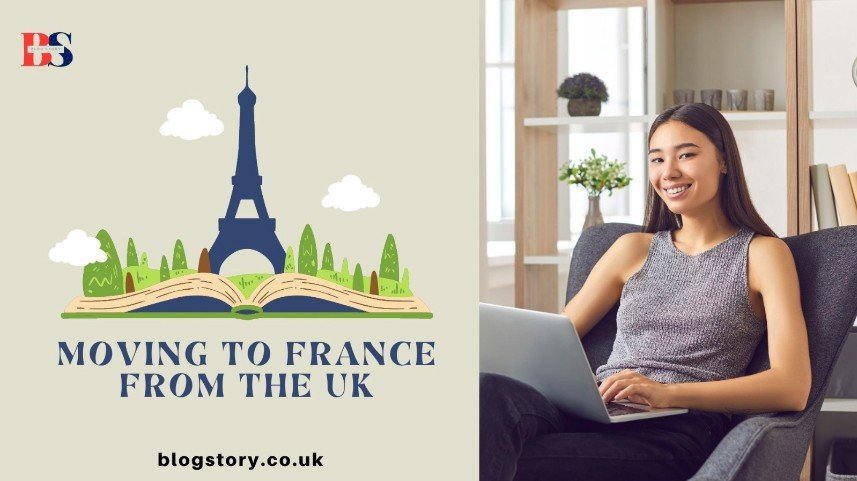 11 mins read
Things To Know Before Moving To France From The UK in 2023
France is considered one of Europe's most exquisite countries. From the rugged Alps and Pyrenees to the harsh Atlantic coastline – there is a plethora of locations and scenic beauties in France to fall in love with. Other than this, France has a lot to offer like Cuisine, culture, fashion, and entertainment. So, if you are looking to escape the cold, the French Mediterranean climate is an appealing change. In this article, we'll discuss moving to France from the UK. Get ready for valuable insights and tips to ensure a successful relocation. Let's dive into this exciting journey together!
Facts You Need To Know Before Moving To France From UK:
Here are some basic things you need to know before moving to France:
1. Currency: Euro (EUR)
2. Languages Spoken: French (maximum) and English
3. Population: Approx. 65 million
4. A number of British Expats: Approx. 200,000
5. Popular destinations for Expats: Paris, Brittany, Aquitaine, Montpellier, and the Dordogne.
If you are planning on moving to France from the UK, here are some things you need to know before the big move:
9 Things To Know Before Moving To France From The UK
1. Finding a job
2. Organize your paperwork
3. Research the cost of living in France and budget yourself accordingly
4. Secure your visa, residency, and work papers
5. Register yourself with the French government
6. Sort your utilities – healthcare, renting, or buying property
7. Setting up your French bank account
8. Keep your Emergency Contacts handy
9. Organize your move
10. Embrace the French culture
Here are 9 things to know before moving to France:
1. Finding a Job:
If you are planning to work in France and do not have a job lined up, then you need to start job-hunting right away. As a British ex-pat, if you do not speak a little French, then you are restricted to only English-speaking jobs. Many employers required ex-pats to read, write and speak both languages. So, it is important to know the language.
Some of the best opportunities for British ex-pats are in the hospitality sector and English teachers.
Here are some places to start your search for a job:
(i) The Local
(ii) Expatica Jobs
(iii) Jobs in Paris
(iv) TEFL.org or i-to-i.com
(v) APEC
2. Organize Your Paperwork:
Before you start your move, organizing your documents is the most important aspect you need to consider. But, each country has a different list of requirements. When moving from France to the UK, you need:
(i) Birth and marriage certificates (if applicable)
(ii) Medical certificates (EHIC, vaccinations, and any other related documents)
(iii) Education certificates
(iv) UK tax documents
(v) Driving license and vehicle documents (if applicable)
(vi) Bank and financial documents
When making the shift check with both UK and French authorities to know if you need any specific documents to settle in the new country. It is also important to inform the relevant authorities in both countries about your move before actually taking the plunge.
3. Research The Cost of Living in France and Budget Yourself Accordingly:
Before moving to any country, you need to understand their financial standing and cost of living. You cannot assume that just because you live in the UK, living in France would cost the same amount.
Talk to immigrants from the UK living in France, and check out online forums on social media platforms to understand the cost of living. If you get a chance to travel to France before you make the move, then take note of your expenses (not considering sightseeing) to help you budget for the actual shift.
When you are moving, try to break down your budget based on one-time expenses and daily expenses. Eg- food is a daily expense, whereas furniture or movers becomes a one-time expense.
| | | |
| --- | --- | --- |
|   | Cost in France | Cost in the UK |
| Bread loaf | £1.24 | £0.98 |
| Monthly public transport pass | £44 | £65 |
| Utilities (Monthly) | £130 | £155 |
| Draught beer (0.5 liters) | £5.20 | £3.67 |
| 3-course meal for 2 | £43 | £50 |
4. Secure Your Visa, Residency, and Work Papers:
Prior to Brexit, a UK citizen would need a visa to move to France. But now, the terms are being decided based on the negotiations going on. So, to understand what documents are required in moving to France from the UK, keep an eye on the official UK and French sources.
As a British citizen, you can work freely in France and do not need a work permit. But considering the changes happening due to Brexit, you need to confirm these with the appropriate authorities.
5. Register Yourself with The French Government:
As a UK citizen, it is not mandatory to register yourself with the French government, and neither do you need a registration card. But if you register for the Carte Vitale (French social security card) you can get access to the excellent Healthcare System.
Register yourself with the local Caisse Primaire d'Assurance Maladie (CPAM) for the Carte Vitale card. Also, to make sure that you are completely insured in case of any mishaps, get some form of insurance add-on. This will cover treatments that are not under your Carte Vitale card.
If you reside in France for a minimum of 3 months apply for the French Universal Healthcare System or Protection Universelle Maladie (PUMA).
6. Sort Your Utilities – Internet, Post, & Renting or Buying Property:
One of the best ways to understand the cost of utilities is to speak to your friends residing in France or talk to your landlord. Normally, French houses use EDF for electricity and GDF for gas. No matter which provider you choose, register with them and let them set up your new apartment before you move in.
For internet and TV setup – the license fees are included in your occupier's tax. Landline and internet services can be purchased as a package deal, so shop around for the best rates.
If you still receive mail, you can redirect your letters to your new residence with a letter to your local post office.
7. Setting Up Your French Bank Account:
If you have an international bank, then all you need to do is connect with your customer care and let the bank know about your change in address/country.
But to make major purchases simpler, it is advised to set up a French bank account. This is especially useful for paying utilities and house rent as international bank accounts charge an astronomical amount.
You can set up a French bank account even before you move to the country, as banks allow you to set up non-residency accounts for those who do not have a permanent French postal address.
The process to open a bank account involves visiting a branch and completing the application form with supporting documents. You will need:
(i) Your passport or any other valid ID
(ii) Proof of French address
(iii) Visa and other immigration documents
(iv) Proof of job or student visa status
8. Keep Your Emergency Contacts handy:
When planning to move to France from the UK, you might not think that something bad may happen. But, it is always good to be prepared. Keep a list of emergency contacts handy with you with the numbers of your friends and family.
Also, your list includes French emergency numbers and the British embassy details. This is useful in case you face any unfamiliar bureaucratic issues.
While these numbers can be stored on your smartphone, keep a list of numbers in your wallet as well just in case. This list should also include the contact details of people residing near you in France (eg – boss, landlord, colleagues) just in case something happens to you and you need immediate help.
9. Organize Your Move:
Before moving to France from the UK, organize yourself to suit the shift and make it easier during the process.
Look at companies that help in the shifting process and can do the complete uphaul from the UK to France.
Some ex-pats may find the process too tedious, so you can always sell off your furniture in the UK and buy new ones in France. But, give yourself enough time to do it.
Some relocation companies to help you make the move are:
(i) Anglo-French Euro Removals
(ii) Crown Relocations
(iii) The Relocator
(iv) Parcel ABC
(v) ReloAdvisor
10. Embrace The French Culture:
Before moving to France from the UK, start learning the language. While it may not help you get a job, it will make it easier for you to socialize with people. Also, read up about the history of France, the people, and what makes them different. There are a plethora of norms that the French follow and ones they do not appreciate. If you plan to live in the country long term, you need to abide by their rules and traditions.
How To Get a French Visa?
Before moving to France from the UK, you need to get your visa. The VLS-TS or Long-stay equivalent to a residence permit – gives you the right to stay in France for up to a year.
Once you move to France, you have to register with the French Immigration and Integration Office within 3 months. The registration gives you the same rights as a residence permit holder.
The VLS-TS is available only to workers, French citizen spouses, and students. Others can apply for a Type D long-stay visa.
Once your yearly visa is up, you can then renew it while residing in the country.
Before applying check the French Consulate in London official site, and have the following documents ready:
A passport that is valid
ID proof
Proof of health insurance
Proof of residency in France such as a rental agreement or property title
Funds to support yourself
With these documents, you can apply for a visa along with the fees. Once you live in France for over 5 years, you can apply for a Permanent Residency.
Conclusion
With this guide explaining the 9 things to know before moving to France, you should have all the necessary information required. When planning your move to France from the UK, start looking for places to rent, and jobs available for you first, and then focus on your paperwork. But don't stop dreaming of your life in France.
You May Like Also: