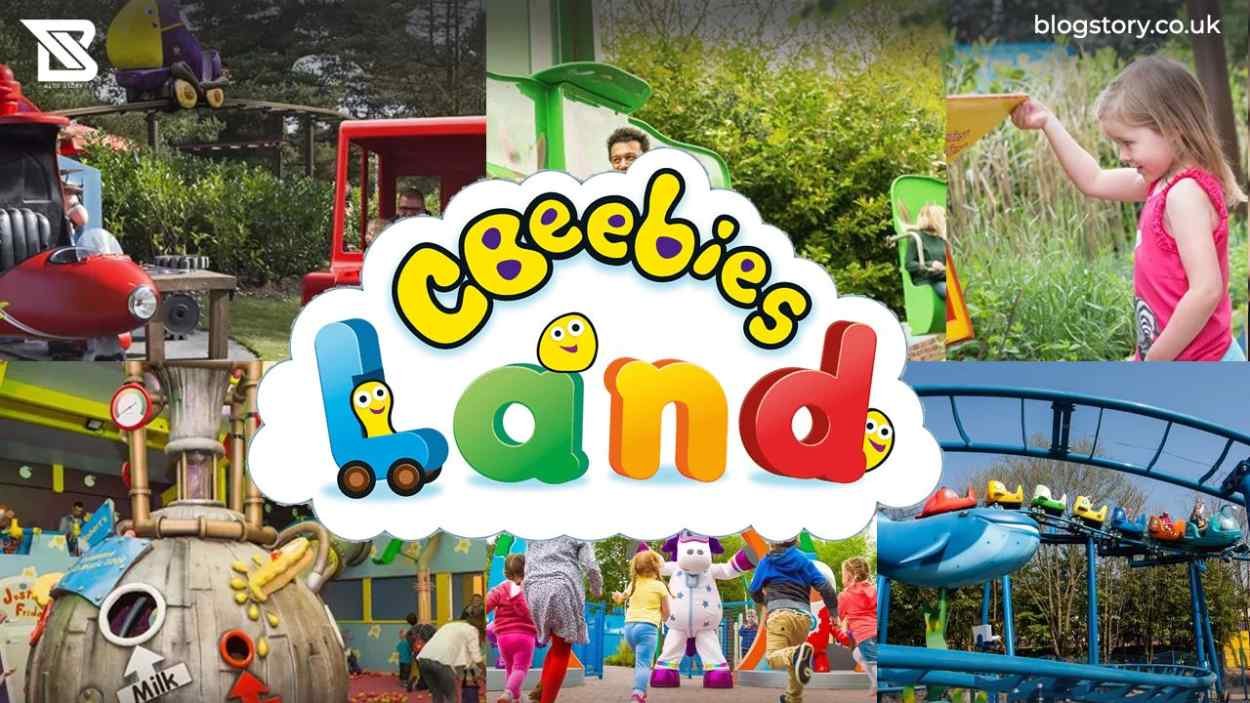 9 mins read
CBeebies Land: Tips To Visit And Review
Welcome to a whimsical wonderland where cherished characters come to life, laughter fills the air, and imaginations soar high! CBeebies Land, a captivating themed area nestled within the enchanting Alton Towers Resort, is a dream come true for little adventurers and their families.
Join me on a magical journey as I uncover the delights of this beloved destination, located in Staffordshire, England.
What is CBeebies Land?
CBeebies Land is a captivating realm designed with young children in mind. It's an extension of the popular children's television channel CBeebies, bringing beloved characters from the screen to the heart of Alton Towers Resort.
This wondrous playground offers an array of gentle and interactive rides, engaging shows, and educational attractions, all geared toward providing a memorable and delightful experience for preschoolers and their families.
Where is it Located?
Nestled in the picturesque Staffordshire countryside, Alton Towers Resort provides the perfect setting for CBeebies Land.
The exact address is:
Alton Towers Resort,
Alton, Staffordshire,
ST10 4DB,
United Kingdom.
The resort is easily accessible by car or public transport, making it a convenient destination for families from across the UK.
How To Reach CBeebies Land?
Now you know the location of CBeebies land, so, let's check out how to get there.
By Car: If you are traveling by car, you can enter the following address into your GPS or navigation app: Alton Towers Resort, Alton, Staffordshire, ST10 4DB, United Kingdom. Follow the signs for Alton Towers once you get closer to the area.
By Train: The nearest train station to Alton Towers Resort is Uttoxeter Station. From there, you can take a taxi, ride-share service, or a bus to reach the resort. Buses and taxis are available outside the station.
By Bus: Alton Towers is well-connected by local bus services. You can check the schedule and routes of buses heading to Alton Towers from nearby towns and cities.
By Air: If you are traveling from abroad or a distant location, you can consider flying to a nearby airport like Birmingham Airport or East Midlands Airport. From there, you can arrange for transportation to Alton Towers Resort.
Once you arrive at Alton Towers Resort, follow the signs and directions to CBeebies Land.
You can purchase tickets to Alton Towers Resort through their official website or authorized ticketing partners. Keep an eye out for special promotions and packages that may include perks like fast-track entry or discounted accommodations.
When To Visit CBeebies Land?
CBeebies Land welcomes visitors throughout the year, making it an ideal destination for school holidays, weekends, or any special occasion.
However, to make the most of your adventure and to avoid large crowds, consider planning your visit during off-peak periods, such as weekdays outside of school holidays.
Tips To Visit CBeebies Land
Whether you're a parent or a little explorer, this whimsical realm in Alton Towers Resort promises a memorable experience for all. Here are 10 engaging tips to make the most of your adventure.
1. Choose Your Date Carefully:
Pick your visit date wisely to avoid large crowds. Weekdays during term time offer reduced queue times and smoother movement. Consider booking well in advance for better prices and availability, and keep an eye out for themed events and festivals for added fun!
2. Arrive Early and Rule The Rides:
Staying at the CBeebies Land Hotel grants you exclusive early park access. Hop on popular rides before the queues grow, especially those with single group vehicles like the Postman Pat ride, the Night Garden Magic Boat Ride, and the Get Set Go Treetop Adventure.
3. Stay Locally and Beat The Traffic:
To maximize your playtime, stay in a nearby family-friendly accommodation the night before. Avoid those traffic queues and start your adventure with a big smile!
4. Plan The Perfect Day Structure:
Maximize your time by getting as many rides done early in the day. Take a break midday to enjoy other attractions or let the little ones nap, and then return for a relaxed evening.
5. Dive into Hotel Entertainment:
The CBeebies Land Hotel offers a fantastic program of children's entertainment exclusively for guests. Your little ones will meet their favorite characters in person, leaving them enchanted and mesmerized.
6. Pack a Picnic and Save:
Save on food costs by bringing a picnic lunch and plenty of snacks from home. Alton Towers allows outside food, so you can enjoy a delightful meal amidst the beautiful park scenery.
7. Reserve Your Meals:
Secure a spot for your evening meal by making reservations in advance. This ensures you have a relaxing dining experience and enjoy every moment of your visit.
8. Explore All Corners of The Resort:
Don't miss the chance to explore other areas of Alton Towers. Cloud Cuckoo Land and the aquarium offer additional entertainment for kids. Relax in the lush gardens and make use of the mini-golf game.
9. Discover The Parent Swap Pass:
Thrill-seekers, listen up! The Parent Swap Pass lets one adult queue for a top ride, get the card stamped, and then hand it to another adult for a fast-track pass. Experience the best of both worlds!
10. Priority Parking Perk:
When checking out of the CBeebies Land Hotel, ask for a priority parking pass. This nifty trick allows you to park close to the main park gates, ensuring a VIP exit at the end of your magical day!
So, there you have it, fellow adventurers! With these fun and practical tips, your trip to CBeebies Land will be an enchanting and unforgettable experience for the whole family.
FAQs (Frequently Asked Questions)
Now, let's have a look at the most common questions people also search for when they are planning to visit CBeebies Land. knowing these answers will make your trip more enjoyable and perfect.
Q1: What age is best for CBeebies Land?
CBeebies Land is designed specifically for young children, primarily targeting preschoolers aged 2 to 6 years old. The rides and attractions in CBeebies Land are gentle and child-friendly, making it a perfect destination for toddlers and young children who are fans of the CBeebies TV programs.
Q2: What rides are there in CBeebies Land?
Here is the list of rides one can enjoy in CBeebies Land.
Postman Pat Parcel Post

Go Jetters Vroomster Zoom Ride

In the Night Garden Magical Boat Ride

Octonauts Rollercoaster Adventure

Justin's Pie-O-Matic Factory

Something Special Sensory Garden

Nina's Science Lab

CBeebies Land Tree Fu Tom Training Camp

Mr. Bloom's Allotment

Numtums Number-Go-Round
Q3: Is Peppa Pig World or CBeebies Land better?
CBeebies Land at Alton Towers is enjoyable for little ones, but it doesn't quite match the magic of Peppa Pig World, with better maintenance, more attractions, and free parking. Peppa Pig World steals the show!
Final Call!
Families who have visited CBeebies Land often describe it as a heartwarming and delightful experience for their little ones.
The enchanting ambiance, gentle rides, and interactive attractions create an engaging and safe environment for children to explore their favorite characters' worlds.
Parents appreciate the park's focus on age-appropriate activities, ensuring that their youngsters are thoroughly entertained and captivated.
Visitors also praise the friendly and accommodating staff, who go above and beyond to ensure a memorable experience for families.
From helping with directions to orchestrating magical encounters with CBeebies characters, the staff's dedication adds an extra touch of magic to every visit.
You May Like Also: