5 mins read
Is The Esports Industry a Passing Fad or a Sustainable Investment?
In 2020 and 2021, there was a lot of excitement around the esports industry.
In the spring of 2020, many traditional sports stars were taking part in a trend that saw them go online to compete with their rivals in a different environment.
These all-star esports events spanned practically every professional league and tournament on the planet and included football, basketball, and baseball.
Formula 1 even created an entire series that it called the F1 Esports Virtual Grand Prix, with past and present drivers taking part.
Several major successes were achieved by hosting these events.
In the case of F1, the sport managed to attract 35 million viewers over just a couple of months, reaching new audiences and engaging existing ones.
It also helped the sport's official video game developer to get more first-hand feedback from drivers, leading to an improved release in 2021.
Across the board, esports viewership skyrocketed during this period.
Streaming platform Twitch saw esports viewership go up by 31% in March 2020 alone, with more than three billion hours being watched.
Other platforms, including YouTube and Facebook, also enjoyed similar success during this period.
During this age of esports enlightenment, there was no end to news articles discussing the explosion of excitement in this new form of electronic competition.
TV stations were also clambering to get hold of the rights to broadcast events, with the BBC, Channel 4, and Sky all featuring games on their schedules.
But today, a lot of the mainstream excitement has died down.
It's now rare to find a mention of competitive video gaming on major news channels and in national newspapers.
Does this mean esports were a fad that's now fading, just like cryptocurrencies, the blockchain, meme stocks, and the metaverse that all blew up around the same time, or will they continue to grow?
What's the Situation Now?
Esports are still here. In fact, with the exception of a minor rebound from the sudden surge of excitement in early 2020, interest in esports continued to grow throughout 2021 and 2022.
However, there has been a small decline in viewership figures in 2023. This led to some spectacular headlines like the esports industry "facing economic realities" and that it is "starting to teeter".
However, in addition to a kernel of truth, there is a large dose of sensationalism lying beneath these headlines.
After all, while there have been declines in viewership, they remain 97% higher than in 2019 and 300% bigger than in 2017.
This contrasts with an overall 9% decline in esports viewership in Q1 and Q2 of 2023.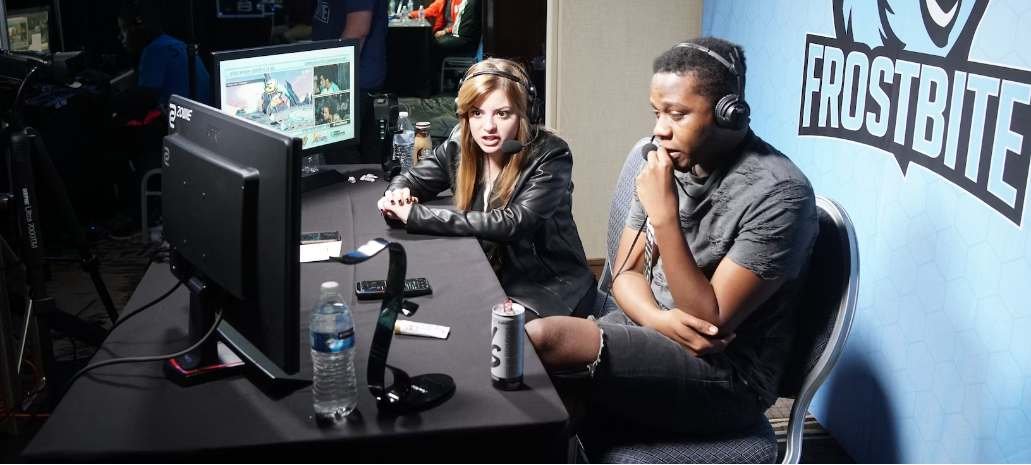 Still a Solid Bet
These minor declines mean that more than half a billion people regularly enjoy esports content, creating a sizable global community and major commercial opportunities.
That's why many traditional sports teams continue to invest heavily in esports.
Nowhere is this more evident than in football, with clubs across the UK and Europe creating, buying, or partnering with esports teams.
The rationale behind this is to allow them to better engage with younger audiences, combatting a significant strategic risk that sports face as their fans get gradually older.
Since younger generations are less interested in professional sports, at least to the same degree as many older folks, teams wanted a way that allows them to speak to younger folks and get them to become life-long fans.
The online poker platform PokerStars has followed a similar path, partnering with the Brazilian esports organization, Furia.
This saw the creation of a poker esports team, following the success of Furia's CS:GO squad, with talented card players taking part in live streaming sessions on a regular basis.
This is to help both organisations communicate with similarly-minded people that are interested in adventure and excitement, something that both poker and esports have to offer in spades.
A Good Investment?
If you're a major sports team, esports teams make a great deal of sense.
While cost of competing in esports is growing, it is still significantly cheaper than traditional sports. Salaries for esports athletes are generally much smaller than their physical-sport counterparts.
This makes esports attractive to major football teams and sports like Formula 1 as it can be cheaper than other forms of advertising and, in some cases, even be self-sufficient.
However, just because you are Formula 1 or Manchester United, it doesn't mean you're guaranteed success.
Unless you are one of these teams, then the changing trends may make esports less attractive as they identify weaknesses in the industry as a whole.
You May Like Also: